Altha Florida Location- Contact Us
Our first location was our Altha Florida office. We quickly grew and expanded into other neighboring markets like Blountstown and Alford so we shortly opened up our second office in Marianna Florida. Altha is a small quaint town in Calhoun County but we still need to be insured in our quiet community and service Altha has been our pleasure all these years! If you are looking for us you can find us at 25744 N. Main St. Altha, FL 32421

Every Home owner needs coverage they can count on and why not provide it right here in our home town? While we can take payments over the phone the convenience of being able to walk in and pay your insurance in person is still an incredible value to those busy folks with lives that keep them on the go. If you are near Blountstown or Altha stop in and see one of the friendly faces here at Ellis Agency. We'd love to see you. We are still a hometown business providing local services and jobs to those we serve.

When you stop in we can offer you a free fast quote on your auto insurance as well. We have everything from liability to full coverage as we are a full line agency. We have affordable pricing through many of the top insurers in the nation including Progressive.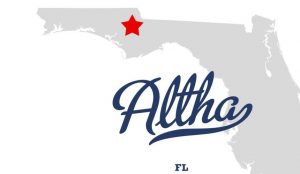 25744 N. Main St.
Altha, FL 32421
​
PO Box 647 
Altha, FL 32421