Ellis Agency, serving Panama City and Bay county for years! We are proud to continue the services you've come to appreciate and as we bring new services and companies in we hope you will continue to grow with us. The Panama City office is our third office that has grown out of our Marianna Fl office and of course it all started in Altha. Because we offer a full line of insurance coverages of all types and it is affordable many people are attracted to us but our friendly knowledgeable staff is what keep folks coming back. We appreciate the constant flow of referrals from our satisfied clients and we promise we will work hard to not let you down. Our panama City office is the largest in population served but our commitment to servicing all our clients is just as certain in all our offices. So if you are in town and need to make a payment or get a new quote then we are ready to greet you face to face. If you are out of town in one of our other locations the service is still with a smile in our other offices as well but you can always call us or pay online. Whichever is more convenient for you! Thank you so much, Panama City!
Interesting facts about Panama City
Panama City in Florida is also known as "The Emerald Coast." It gets
this name because the water has a green tint to it. The sun reflects off
of the quartz sand bottom of the gulf, making the water look this
color. The water is also clean and clear because there are no rivers
running into the Gulf. Algae also contributes to the color because of
chlorophyll.
Panama City in Florida is actually known as the Wreck Capital of the
South. Many ships wreck in the Gulf, and one of the most famous is the
Empire Mica, a 465-foot British tanker that was torpedoed by a German
U-boat in 1942. You can actually see these wrecks if you go diving,
which is a popular pastime in the area.
Incorporated as a municipality in 1909, Panama City Beach's history
dates back to prehistoric eras, when native hunters and fishermen
explored the region's sources of fish and oyster. The beach's high
bluffs and hardwood trees were considered a refuge for natives, but
proved difficult for European settlers until the English occupation of
Florida from 1763-83.
Panama City Beach is ranked as having one of the world's best
beaches along its 27 miles of coastline, partly because of its dazzling
green water that laps up to powdery white sand beaches that give the
Gulf area the nickname, the "Emerald Coast." Want to know why? We dig
further into the reason for these brilliant colors, a reflection of the
sand and water, in our blogs here: The White Sand of Destin
Florida
& What Makes The Emerald Coast Green
Our history and fun facts are great but when it comes down to it we all really need to be covered for whatever comes at us in life. We want you to be safe here in the worlds most beautiful beaches and historic Panama City so stop in and let us review your coverages for free and see if you need anything. Let us see if we can help you lower your rates or get more coverage for the same amount of money. Even if we cant save you money we are going to continue to be here for the time you need us. Please check with us frequently on your coverage so that you always know you are getting the most for your money! Ellis agency in Panama City will be here, come see us or give us a call during business hours or
visit us online anytime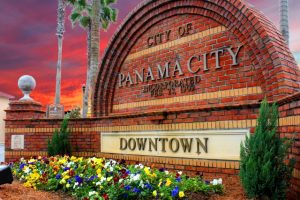 Monday-Tuesday: 8:00am to 5:00pm
Wednesday: 8:00am to 4:00pm
Thursday-Friday: 8:00am to 5:00pm