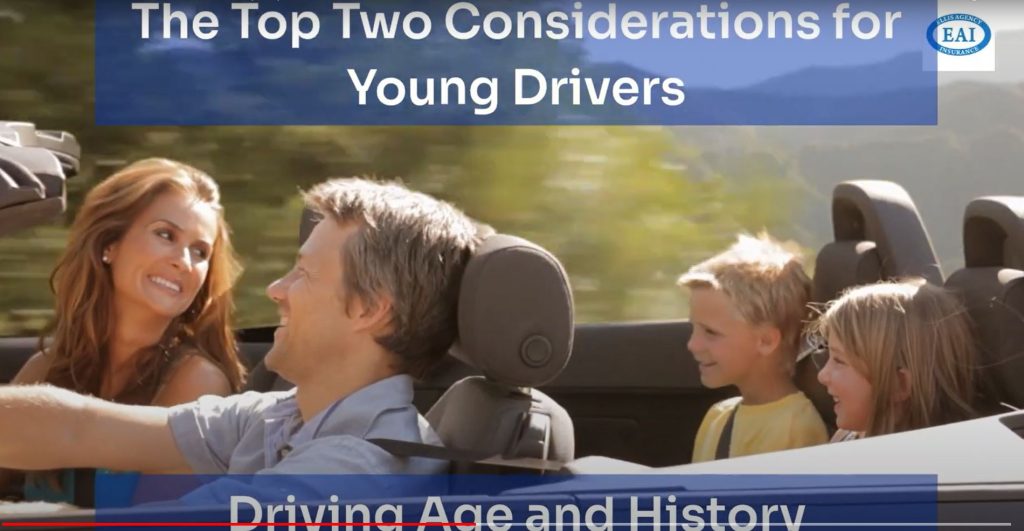 Often time young drivers need help or instruction on how to choose the right insurance for their own needs to get started properly. Ellis Agency takes all these things into account when signing our young drivers. Inexperience driving is one thing but insurance experience is kinda our thing.
Whether you're shopping for a stand-alone policy or an additional policy, it is always best to compare car insurance for young drivers before signing any paperwork. Even if you're under 25, you can still qualify for discounts based on your age and driving experience. Luckily, there are many ways to reduce the cost of your insurance. One of the easiest ways is to speak with a local independent agent. These agents can offer advice on how to save money while keeping your coverage at the same level.
The Best Options for Young Drivers to Compare Auto Insurance Rates
The best way to compare car insurance for young drivers is by using an online tool that offers comparisons between several companies. This will help you find the best policy for your needs, regardless of your budget. Make sure you trust the company you choose and that you're comfortable making the payments. If you don't know anyone in the insurance industry, you can call an insurance agent or broker. You can even ask the insurance representative about discounts and other options.
Young drivers must take into consideration their age and driving history when comparing rates. While they can expect to pay higher rates than older drivers, it's not uncommon for someone with more experience to find lower rates. Also, if you have an excellent driving record, your auto insurance rates will improve. However, this won't necessarily mean lower premiums. While it may be easier to get lower rates for new drivers, it's still best to budget for car insurance and get an online quote.
Inexperienced drivers are at risk of accidents and injuries. Consequently, their insurance rates are higher than those of older drivers. For this reason, it is important to compare car insurance for young drivers to find the best deal. Often, young drivers do not have much experience behind the wheel. Those who do not have a driving history are more likely to be in an accident. By comparing the costs of auto insurance for new drivers, you can save a significant amount of money.
As a rule, insurers can offer discounts based on a driver's age and gender. For example, a 20-year-old male driver may pay more for their insurance than a woman, and a 30-year-old man may pay more than her female counterpart. Furthermore, the cost of car insurance for young men is more expensive than that of a woman. This is why it is so important to compare car insurance for young drivers before signing up with a policy.
Lastly, it is important to remember that auto insurance rates depend on several factors, including your location and age. Getting quotes from a few different companies can save you a considerable amount of money in monthly insurance premiums. Moreover, it's important to know that car insurance rates in different states are subject to different laws. It's best to shop around to get the best deals on your policy. By comparing quotes, you can be sure you're getting the lowest rate.
Ellis Agency Insurance:
Ellis Agency Insurance
(850) 763-1627
Pamana City
1134 Harrison Ave, Panama City, FL 32401
https://ellisagencyinsurance.net/panama-city
Ellis Agency Insurance
850-526-2201
Marianna, Fl
4713 US-90, Marianna, FL 32446, United States
https://ellisagencyinsurance.net/marianna-florida-location/
Ellis Agency Insurance
850-762-9694
Altha, Fl
25744 N Main St, Altha, FL 32421
https://ellisagencyinsurance.net/altha-florida-location/